Details

Created: Wednesday, 20 October 2021 11:30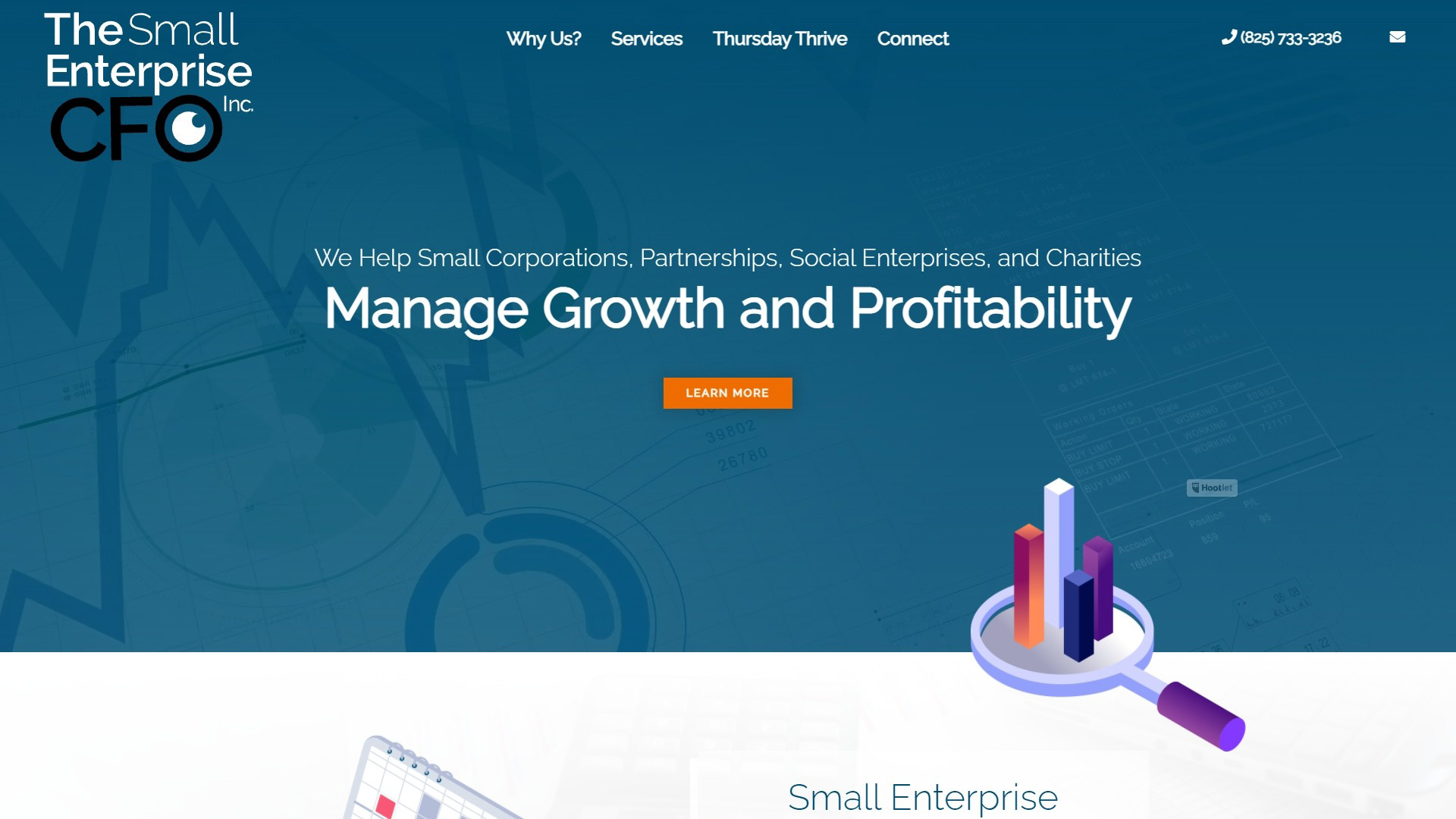 Blue Ocean was glad to have the opportunity to create a "brochure" style website for The Small Enterprise CFO.

A brochure-style website means that all the information you need is on one page, not a whole lot of scrolling or navigating for users to find the information that they need. A lot of call-to-actions, icons, graphics, and charts were added to the website to hold users' attention. We installed the latest and greatest security components and CMS components on the site. The client provided us with all the content which we reviewed and revised as needed for best SEO practices.