Details

Created: Friday, 18 September 2020 09:38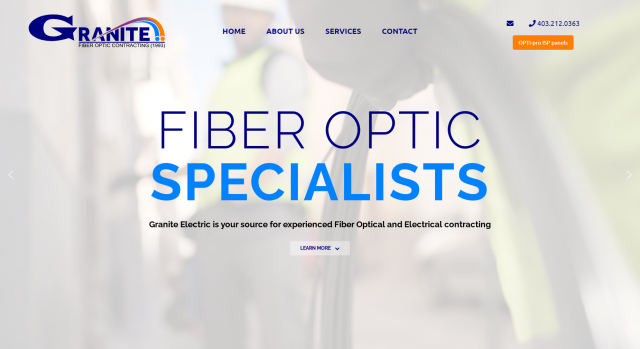 As the world continues to embrace Fiber Optic technology, our team here at Blue Ocean was happy to work alongside Granite Electric on creating a fresh web presence for their business. The outcome of our collaboration for this redesign produced a modern feel that is interactive, mobile responsive and includes complimentary interfaces on tablets and large desktops.
Taking pride in their telecommunications expertise, Granite Electric manages Fiber Optic and COAX installations complete from the street to the customer's desk as the only electrical contractor Alberta that specializes in their field.