Dark Mode Digital Trends 2020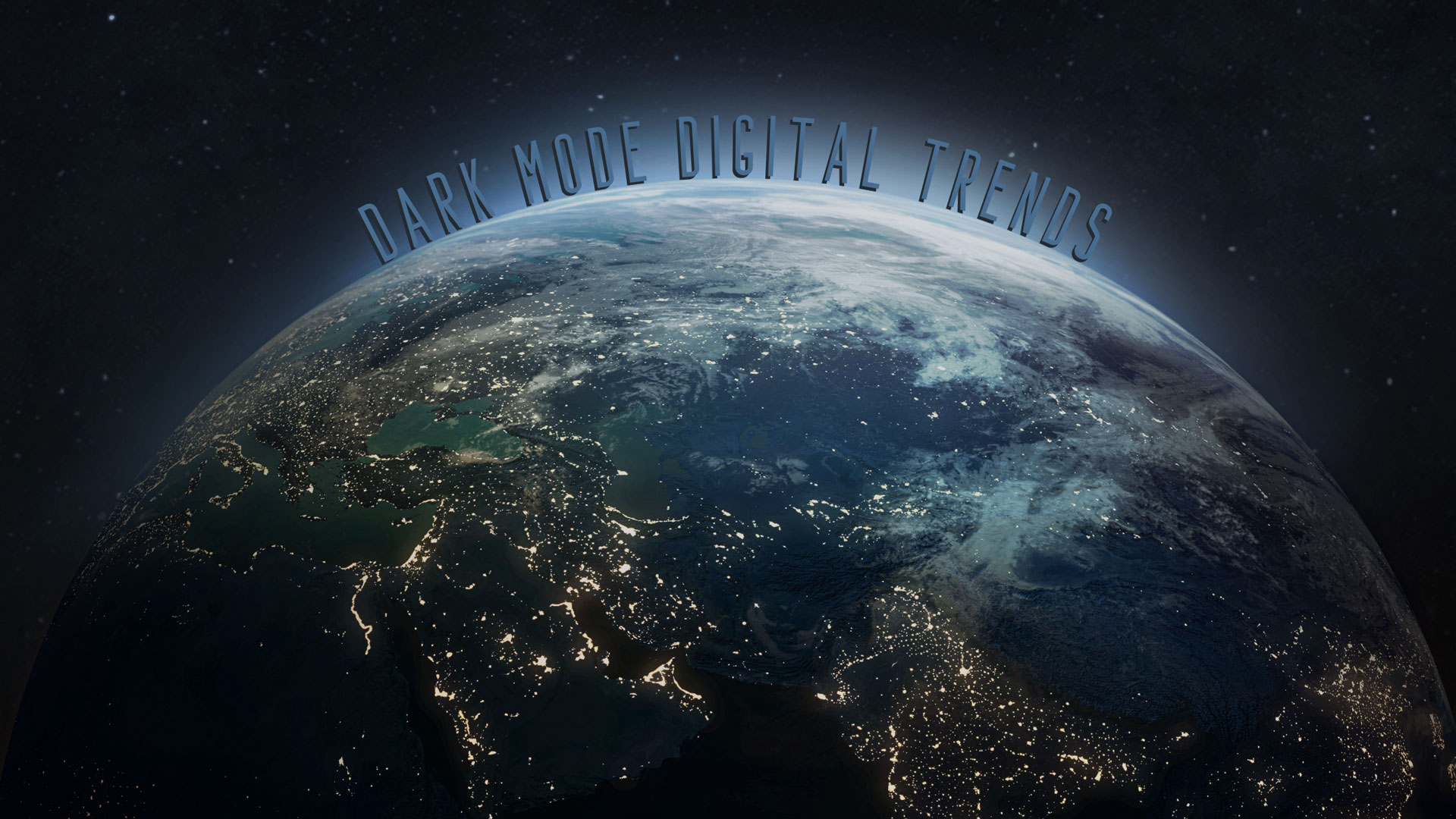 Web design trends are changing faster than people change their underwear, and in 2020, the technical possibilities seem endless. As web design experts, we are ceaselessly called to experiment with new techniques and re-invent modern web interaction. On the other hand, other popular designs never go out of style, such as tried and true minimalism.
The Inception of Dark Mode
There are many versions and rumours about the dark mode's history: Some claim it was Apple's invention, where naysayers insist it was Google. We tend to lean towards the simplistic theory of what made dark mode famous: the code.
Have you ever watched a developer in action? Coding is done on a dark interface and was designed that way for comfort. Long hours spent coding on an aggressively white background could damage your eyes. To be blunt, it also looks cool. There are little differences between the dark theme of coding/programming tools and the interfaces Google and Apple offer on their devices, operating systems, and browsers. Now that we've completed a brief history lesson let's take a look at the popularity of dark mode and if this interface is right for you.
Popularity on the Rise
The most noticeable feature of this UI is that white text on a dark background looks bolder than black text on a white background, which is why design experts often avoid using pure white for text. On the other hand, when using white — careful consideration is needed to make text look crystal clear in all modes, including the transition to night mode from day mode for reading on mobile/web applications.

Another reason for using a dark-themed UI is the same for coding — it's easy on the eyes. Besides being stylish and modern, it helps ease eye strain on users reading or viewing a lot of content for long periods.

Looking at the dark mode UI's artistic side, designers often debate and disagree with each other for almost everything, including fonts, colours, shapes and shades, elements, 3D and more. For anyone jumping on the dark web or mobile design trends, we recommend sticking to the giants' guidelines and working with your designer's suggestions to highlight your brand and product in the best light possible (pun intended).

The dark mode itself refers more to the colour changes in web design and mobile design. But if we look closer, a dark interface impacts the entire user experience. This trending UI provides a fresh, and unique experience users are looking for that is comfortable during consumption!
A Closer Look at Dark Mode
Unsure if dark mode is right for you? Check out some of our portfolio projects where our design team at Blue Ocean Interactive Marketing helped clients customize their dark mode UI to compliment each unique brand. It's obvious that the popularity of this trend will continue in 2021, and our team is happy to help make your dark mode designs come to life, as we did for our friends at CHD Customs, Cor Veterinary Services and PMO Global Services.