5 Tips to Help You Boost Your Online Reputation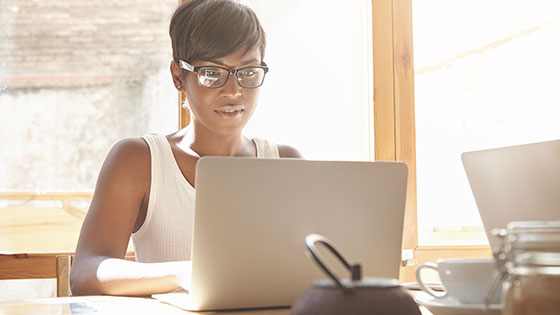 It is a given that when people are looking to discover a new service, product or business that they'll take to the web to find the answer. Whether that's going to our social networks to search for what we're looking for, heading to YouTube to find a DIY tutorial or turning to Google to answer our query, the fact is that the internet provides a wealth of information that is literally at our fingertips.
As a business owner, having a solid reputation online is essential for attracting new business and also securing it. When someone is considering purchasing from you or contacting you, chances are they've checked you out online and think you're legit and credible. Even if the recommendation comes through word of mouth, many still take to the web, to search out what the online world thinks you bring to the table.
You want to maintain an online reputation that leaves a good impression and that starts with managing your online reputation correctly. Listed below are 5 tips to help you boost your online reputation, so that when website visitors come to check your business website out – they're left impressed and wanting to get in contact with you.
1. Keep Your Website Up to Date
Given that your website is the first place potential customers will go when discovering your brand and offerings, you'll want to make sure that your web design leaves a great first impression. Part of this comes down to technical details, like ensuring your website is mobile responsive so that when it is viewed on any device, in either portrait or landscape mode, it looks stellar and functions properly.
Of course, the basics should all be in place as well, i.e. readily accessible contact information, a thorough listing of your relevant services and product offerings, great imagery and web copy. You want a design and mood for your website that is in keeping with your brand. Meaning, if you are a formal business, you want a design that reflects this (for ex. If you're a lawyer). Whereas, if you're a doggy day care, you want to appeal to fur-baby mamas and papas and potentially have a more playful feel for your site.
Whatever business you are in, you want to make sure that the information on your website is relevant and current. No one wants to visit the wrong office because you failed to update the info. It's just bad business and well, it could result in your getting a bad online review that says "they're office doesn't exist." You get it.
2. Create and Maintain a Company Blog
A company blog is a great way to increase your visibility in search engine results because it allows you to have more web pages potentially show up in them. Google likes to see that a website is consistently maintained and produces new and note worthy content. This signals to the search engine that it should visit more often and index the new material accordingly.
Not only can creating and maintaining a blog help your SEO efforts and drive more traffic to your site, but by providing useful information to your existing clients, it helps to build a stronger rapport with them. With each well written article, you build greater credibility as a thought leader in your industry and come to be seen as a go-to for industry specific information and answers.
This can result in your blog posts being shared among your readers with their friends and family supposing they are looking for the same information. Or it can result in a new customer finding you and realizingthat you provide the service that they are exactly looking for. So long as what you publish is useful, helpful and full of good info, your blog will definitely boost your online rep.
3. Pay Attention to Your Online Reviews
Given the success of online review sites like Yelp, Trip Advisor, RateMD and all the others, there's no question that the online community looks to reviews to see whether or not others are in favor or against a business. Positive reviews lend credibility to a business and are trusted way more than whatever marketing message you as a business can come up with. The fact is, these peer-like reviews make people feel like they've received a recommendation from a friend (even though its just another online web visitor.)
Showcasing positive reviews on your website can help web visitors to feel like they can trust you because they can see that others who have received your services were left happy with the transaction. If you do not have a review acquisition strategy in place, considering creating one whether that's through a Google MyBusiness page, on Facebook, Yelp or whatever is relevant to your business. The point is to get positive reviews because of your great online and offline service, such that those who are considering you – are sold on you because others have vouched for you.
4. Get Social With Relevant Company Content
Securing your presence online is more than just snagging your domain name. To ensure that you can control your brand – getting your business pages on Facebook, LinkedIn, Twitter and other relevant social media networks – means you will show up when your business is searched for. Rather than a company with the same name that is located in a different country and may offer something entirely different.
By securing your brand pages, you also end up securing a means to promote the blog posts that you're writing and relevant company news that may be exciting or intriguing to your target audience. Social networks allow you to communicate with your customers on an entirely different level, given that it opens the door for communication both ways – not just you speaking all the time. The greatest information you as a business owner can acquire, is coming to learn what it is your customers want and need and social networks are the perfect place to gain this info.
5. Don't Ignore Your Online Presence
As has been restated numerous times throughout this article, your online presence is huge for building your credibility as a business and for securing trust with potential customers and existing customers. By ignoring your online presence, you have no idea if there's a ton of bad reviews for you out there, if you're not even showing up in search results or if your information is outdated and no longer applicable.
To fix things, you need to first identify them. Pay attention to what shows up when you google your business and if something isn't right about – get to fixing it ASAP.
Good luck and cheers to protecting your online reputation!