Web Candy News
Thursday, 05 December 2013
Cano Coatings came to Blue Ocean looking for a fresh and vibrant new design for their website, showcasing their amazing Mike Holmes (Holmes on Homes) endorsed protective coating, Pink Shield. Blue Ocean delivered beyond expectations with a dynamic new 'responsive' design and a renewed site that is computer, tablet and mobile friendly. To learn more about what responsive design is, go to our Calgary web design page.
Since 2001, Cano Coatings has been an industry leader manufacturing high-end acrylic coatings for the building industry. In 2009, Cano used their in-house expertise to formulate a protective coating that could be used to reduce the spread of flame spread and the threat of mildew and weather damage resulting from moisture exposure.
When developing this formula, the company also wanted to find a way to differentiate the paint colour from the competition while also supporting a worthy charitable cause. Cano Coatings recognized an opportunity to support the Canadian Breast Research Foundation (Prairies/NWT) with a pink colour tint and donation of $3.00 per retail gallon sold. The colour pink helped establish a visual uniqueness for PinkShield but more importantly it demonstrated the company's commitment to raise funds for breast cancer research, education and awareness.
Friday, 04 October 2013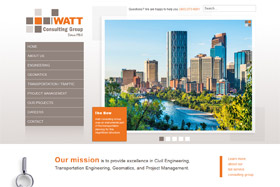 Watt Consulting Group came to Blue Ocean looking for a fresh design that would showcase both their incredible projects such as the Bow and the National Music Centre, and their recently re-imagined logo and corporate brand. Blue Ocean exceeded expectations with an exciting new 'responsive' design and a renewed site that is friendly across all platforms including tablets, phones and computers. To learn about responsive design, check out our Calgary web design page for more information.
Watt Consulting Group currently has a team of over 80 people; professional engineers, land surveyors, project managers, survey technicians, civil technologists, and construction supervisors. For 30 years, Watt Consulting Group has been a full service engineering consulting firm.

http://www.wattconsultinggroup.com/
Thursday, 19 September 2013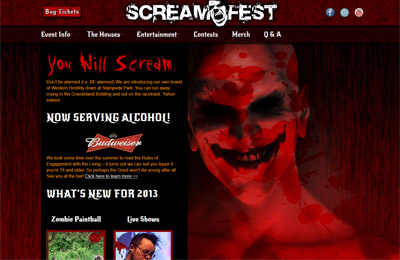 The web design team at Blue Ocean has proudly launched the newly re-imagined 2013 site for long time clients ScreamFest. You Will Scream!
This time around, the creators of ScreamFest wanted a website that was computer, tablet, and mobile friendly making it a "responsive" designed website. To learn more about what responsive design is, go to our Calgary web design page. Blue Ocean combined intuitive navigation and tools with a dark and creepy design motif to gear visitors up for the Halloween / Horror themed attraction.
ScreamFest is Canada's Largest and Scariest Halloween Event. At ScreamFest you will experience haunted houses, Halloween themed carnival games, creepy and disturbing entertainment, and FEAR. Take a look (if you dare) at the new website at: http://www.screamfest.ca
Join their FB Page at: https://www.facebook.com/screamfestcalgary
Tuesday, 18 June 2013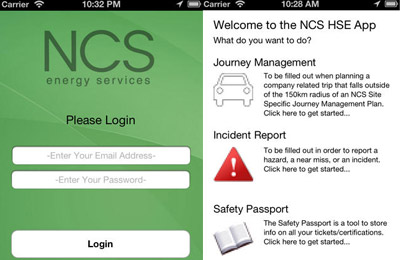 The development team at Blue Ocean has recently released a pair of cross-platform IPhone and Android apps for NCS Energy services. Both apps are available now in the Apple App store and the Google Play store.

NCS came to Blue Ocean looking for a more intuitive way for employees to track and submit safety information anywhere, any time while on the job without needing a workstation or internet connection. The NCS HSE app is the result; with a user-friendly interface that allows employees to submit Incident Reports, Trip Assessments and a Safety Passport to store their training certifications. The app is available at the following links:

·https://itunes.apple.com/us/app/ncs-hse-app/id687602205?mt=8
·https://play.google.com/store/apps/details?id=com.blueoceanyyc.ncssafety&hl=en

NCS Energy Services, Inc. is an independent technology and services company specializing in multistage completions. They are a global provider and have operated throughout North America, Latin America and the Far East, with a history of more than 4,000 field successes.

www.ncsfrac.com


Tuesday, 18 June 2013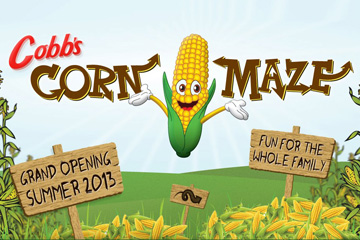 Blue Ocean Interactive, formerly Web Candy, is proud to announce the launch of Cobb's Corn Maze & Family Fun Park - http://www.cobbscornmaze.com
They are having their grand opening on July 25th, 2013 in Calgary, Alberta!! They are excited to open up Calgary's newest family attraction! Their park is family owned and operated and they have fun-filled activities for people of all ages. Their main attraction is their unique corn maze but they have so much more going on at their fun park including the following attractions: fence maze, rope maze, straw bale maze(s), hop dots, puzzle mazes, punching pumpkins, fabulous finger game, giant board games, playground structures, pedal carts, tire mountain & slide, hayride, toddler town, one free craft, and much more! Click here to learn more about their attractions.
Friday, 07 June 2013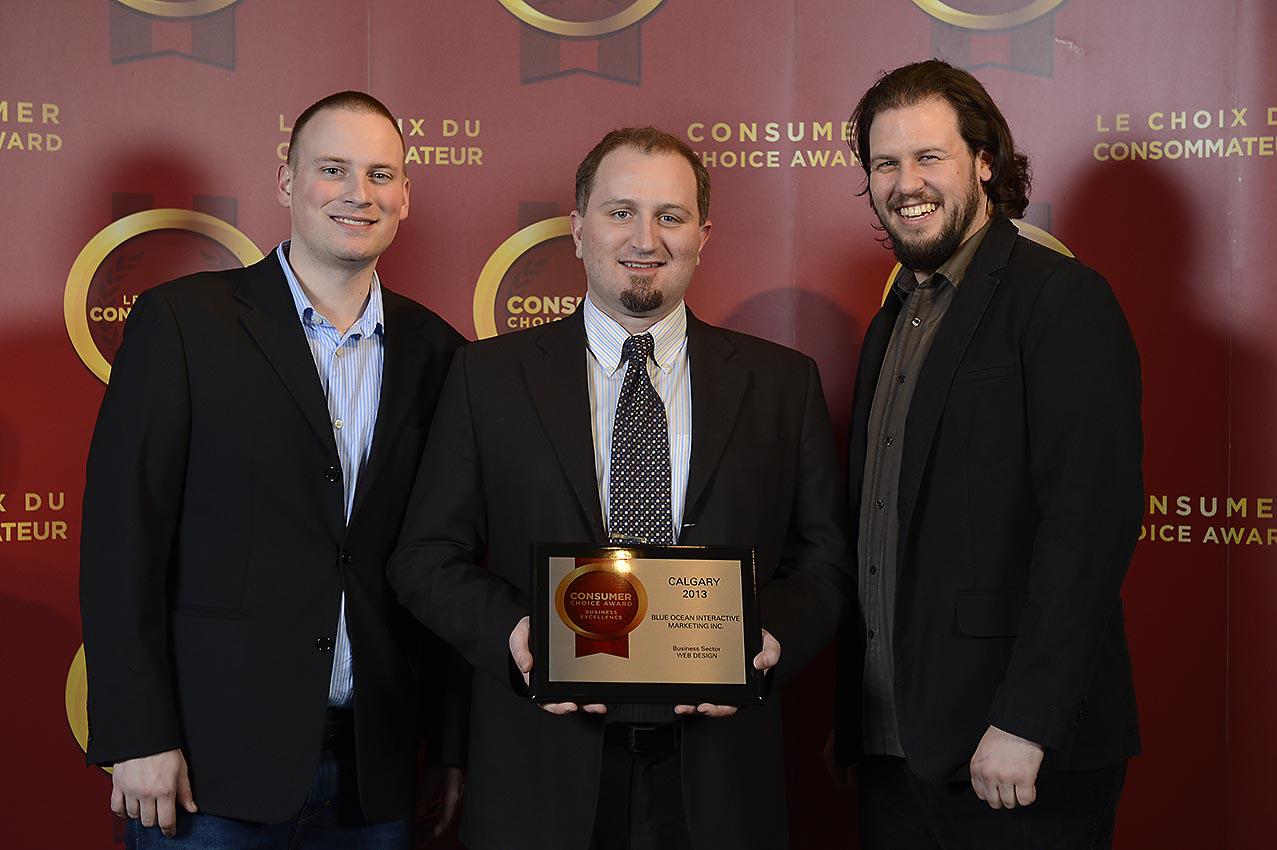 Web Candy Design is excited to announce that Blue Ocean Interactive Marketing, for the second year in a row, are the Calgary Internet & Web Design Consumer Choice Award winners for 2013!
Here is our page on the CCA website: http://www.ccaward.com/Calgary/blue-ocean-interactive-marketing-inc.html
Blue Ocean is determined make 2013 another big year and grow its success to become the premier Interactive Marketing company in Western Canada.
Photo by PERRY THOMPSON
«
Start
Prev
1
2
3
4
5
6
7
8
9
10
Next
End
»
Page 5 of 29