How Google Ranks a Website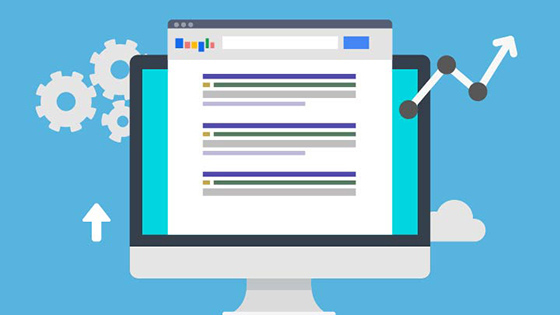 Google has become synonymous with the act of searching. It's a verb these days! It's an action taken in an effort to find what we're looking for.
Midway through a conversation we'll take to our smartphones to settle a dispute by double checking a fact. We rely on the web to help us find a recipe, find a new dentist or even find a new life partner.
Thus, the importance of ranking well within Google's search pages is imperative for business owners looking to gain more leads and generate more sales through their website. According to Business2Community, 60% of all organic clicks go to the top 3 organic search results.
But how does Google go about ranking websites? Well, their algorithm is continuously evolving in an effort to thwart blackhat SEO practices (i.e. the shady types that are trying to rig the system.) However, there are a few things that remain the same, are kosher SEO best practices and definitely influence a website's ranking.
Here they are:
Keywords
Keywords allow Google's spiders to understand what your content is about. However, first and foremost, making your content readable and enjoyable always takes precedent. Google's algorithm is actually smart enough to decipher when content is saturated with keywords in an effort to 'game the system'. They penalize this behavior so think twice about overdoing it.
Keywords have their place in so far as they should show up in the title of your article and within your article naturally. Also, Google's AI has advanced enough to also look out for synonyms and long tail keywords. Meaning, the search engine spiders are looking for phrases that are similar to your keywords but aren't necessarily the keyword itself verbatim.
Including keywords throughout your article, in the title, and in your alt settings for images is definitely a must-do.
Internal and External Linking
The internet is all about links – everyone has at one time or another gone down the rabbit hole searching something or another, following one link to the next. Google looks kindly upon websites that link both internally and externally.
Linking internally means creating links within your own website to content that is relevant and more in depth somewhere else on your site. This not only aides your SEO efforts, it also helps drive traffic to previous posts or content that already exists on your website even if the content is older.
External linking involves linking to trusted websites through citations. It's best practice generally to cite your sources when stating facts and it also helps with SEO. Just be sure that when you do link to an external website, that another web browser tab opens to that web page. This way, you aren't giving your web visitors an 'out' from your website.
Backlinks are another important indicator for Google. These are citations linking to your website from authoritative and established websites. Create content that is engaging, relevant and informative and chances are you'll gain more backlinks because people will cite your interesting info.
Quality Content
While the previous two sections have made mention of this, it begs to be repeated because its terribly important. You need to create quality content if you want to rank well with Google. That means being aware of your customers needs and concerns and writing articles and material that they are likely to find useful and want to consume. Again, cite your sources, link internally and also be sure to include your keywords where applicable.
Fresh Content – i.e. Publishing frequency
Keeping things fresh is always beneficial for your SEO and for your customers. No one likes eating stale chips, just like reading the same thing over and over again, gets old. Web crawlers and Google's spiders visit websites more frequently when content is published at regular intervals. So keep producing content that is of value to your audience and publishing the goods.
Social Signals
So Google stays pretty tight-lipped about the value of social signals and whether or not they influence website rankings. BUT, there is no question that social platforms are hugely important for your business online marketing efforts. Think about it, we've talked about citations and publishing content on a frequent basis.
Posting to these platforms are citations and create another means to share your content which drives traffic to your website. That's the point! Get social.
Quick Loading Webpages
Google cares so much about page speeds that they've created a tool for you to see how quickly your website loads. Click here for the PageSpeed tool.
Basically, our patience levels have evaporated when it comes to the web. We get frustrated with slow wifi and likewise, slow websites that take too long to load. So do your web visitors and your SEO a favor and clean up pages so they load quickly.