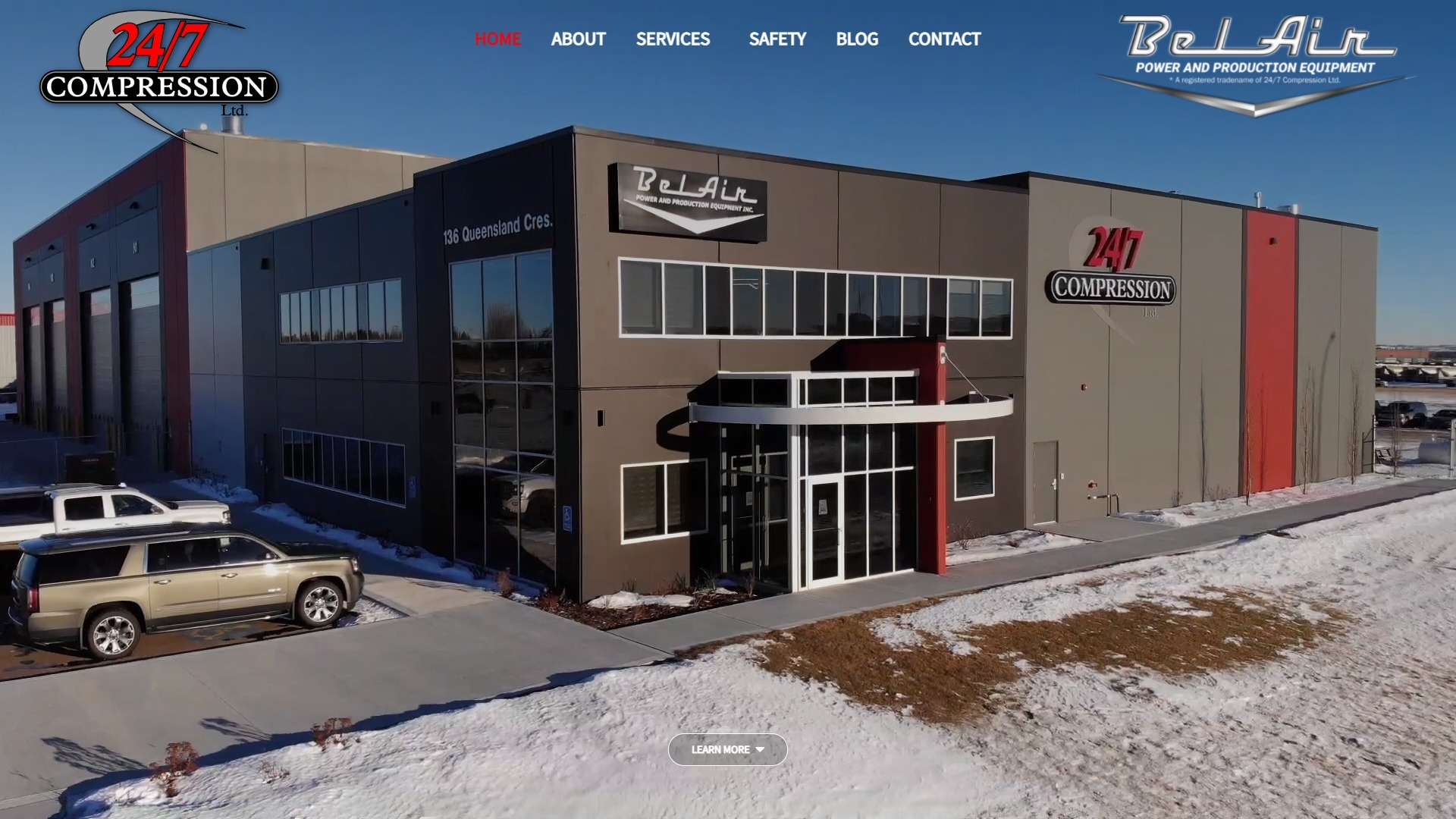 But we couldn't hold it any longer! The Blue Ocean team travelled to Red Deer for a photoshoot! We were able to capture 24/7 Compression and Belair's impressive workplace with custom
on-site drone photography
and had so much fun!
We developed a custom locations map for their website and improved the visuals, highlighting their services with high-resolution images. When 24/7 Compression and Belair, two western Canadian power-gen titans combined into one we helped
amalgamate the website
into a one-stop-shop, redirecting all of Belair's old domain to 24/7 so that customers always landed in the right spot. We helped
clean up the copy
to ensure both businesses maintained their identity on one website.
24/7 Compression is a wholesaler of gas compression parts and equipment. They have branches located throughout Alberta in Red Deer, Grande Prairie, Edson, Dawson Creek, British Columbia and Jakarta, Indonesia and specialize in providing the best service and prices for OEM and aftermarket engine and compressor parts.

24/7 Compression and Belair Power & Production Equipment announced the successful merger between the two companies in 2018. The combination of forces allowed for expanded product and service offerings to existing and new clients of both entities – including Canadian and international clientele in the USA and southeast Asia.

Belair Power and Production Equipment provide custom power generation packages to Western Canada's oil and gas industry. Maintaining the highest levels of quality and reliability in the industry.

For more information, visit www.247compression.com