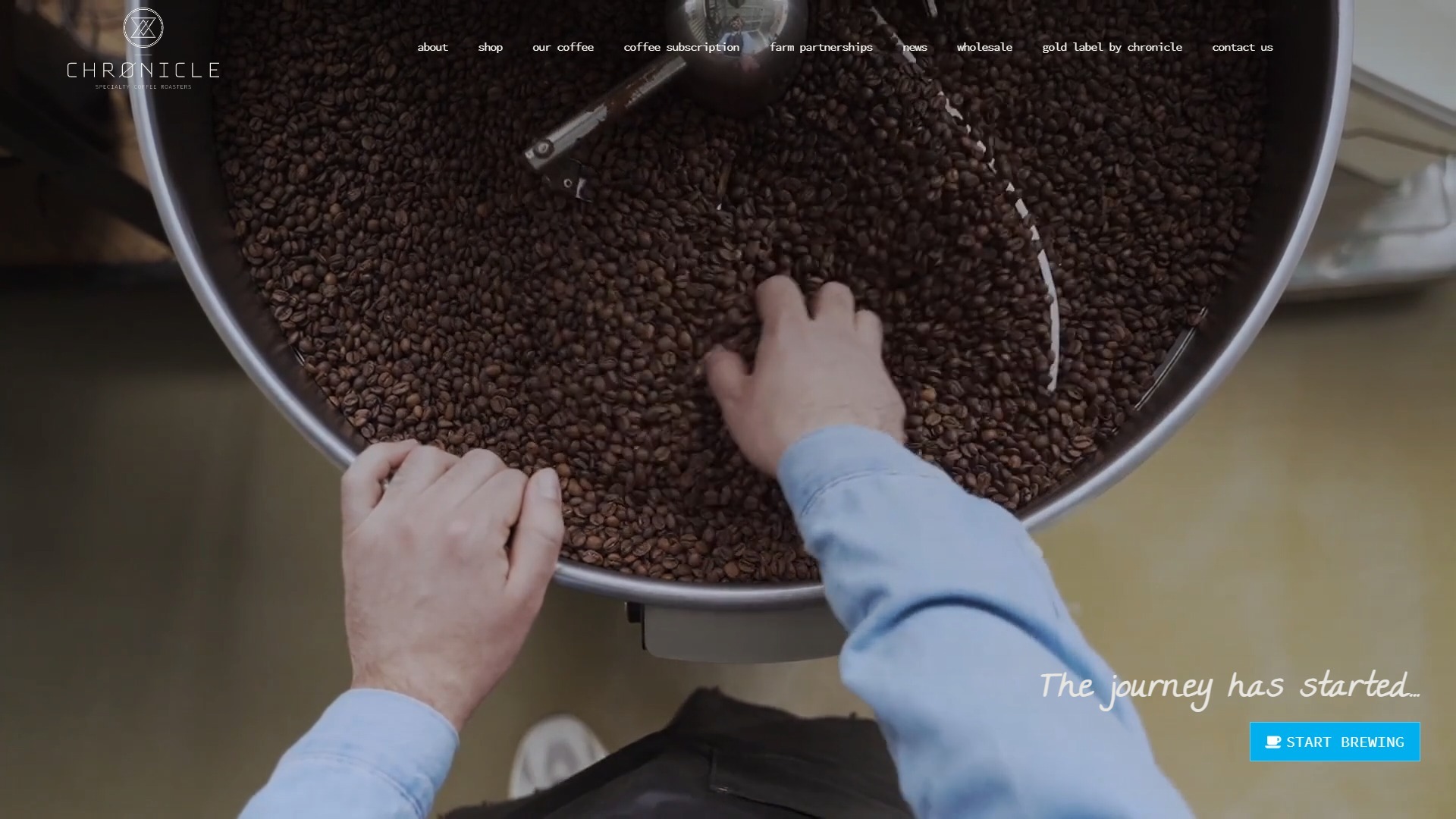 If you know the Blue Ocean team, you would know that we love coffee a latte! A steaming hot cup in the morning is the most brew-tiful thing. It Mocha us very happy.
Chronicle Coffee has been a long-time client, working to continue its coffee legacy. Our amazing designers developed a
brand new site
and had a formal launch for them. We helped them with their new eCommerce store, an all-new shop with all coffee products and brewing gear. We set up a subscription service with custom
video and in-house voice-over work
. An updated look and feel to be even more fresh and modern.
Chronicle was founded in twenty-sixteen embracing the specialty coffee movement. They travelled to create responsible and sustainable relationships, committed to small-batch roasting, their boutique 25kg roaster ensures they can monitor and bring the best out of every bean. They are a team of creative professionals embracing the third-wave specialty coffee movement.

They offer a subscription service, build and choose unique coffees and have them freshly roasted and delivered straight to your door.

For more information, visit www.chroniclecoffee.ca