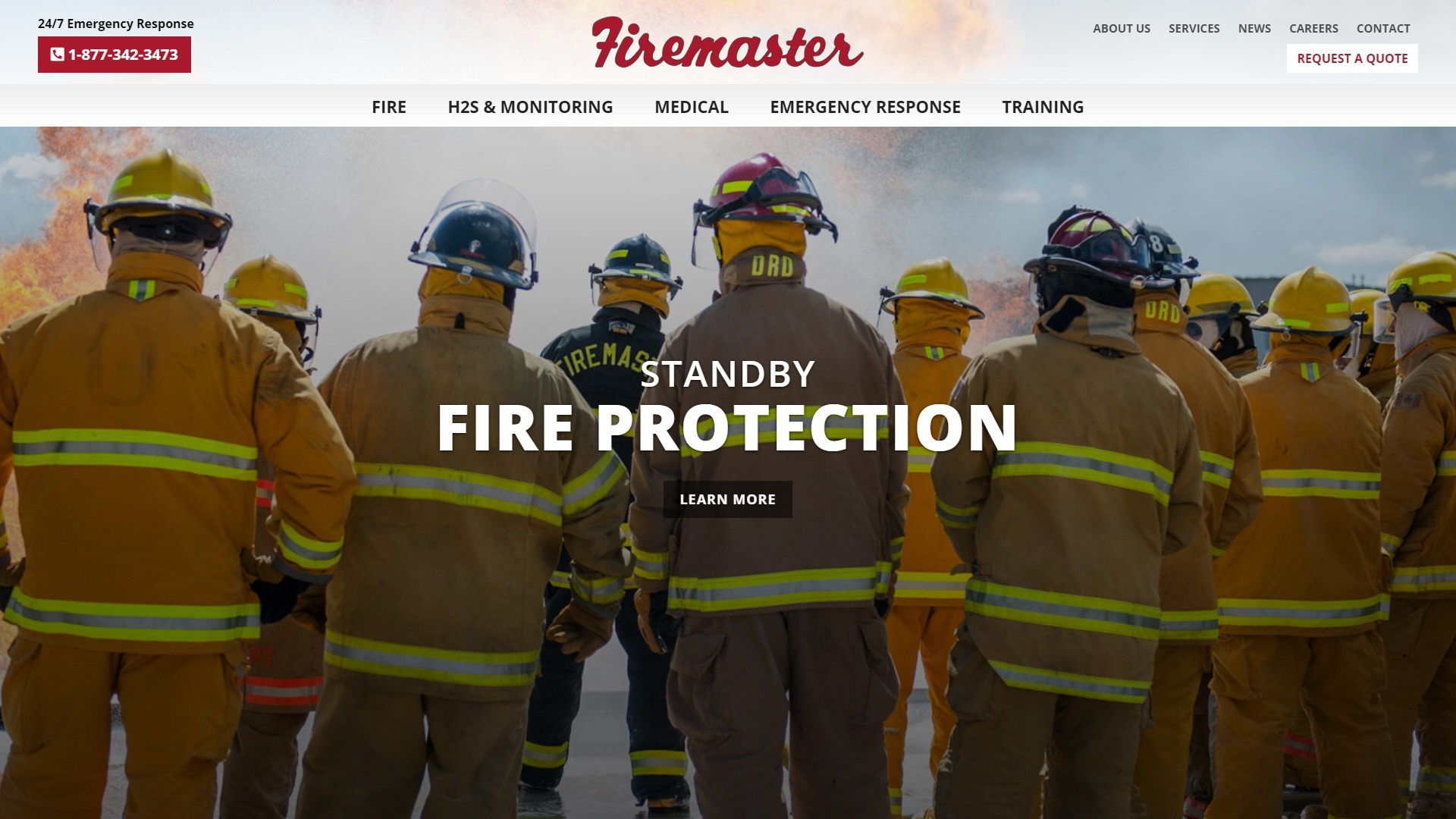 W
e don't need no water let that mother😶 burn! Not sure if we agree with Rock Master Scott & the Dynamic Three, but this site the Blue Ocean team did for Firemaster is HOT!
We provided them with a whole new
branding and logo
update. The team redid the website to make it look more modern, with lots of visuals and much easier to navigate around the website. The site utilizes an interesting visual dropdown menu with images of the services and a new "Request a quote" form. We've updated the site with the latest
content management systems (CMS)
and security. Browse around on all platforms, the Blue Ocean team has ensured the website is user-friendly on mobile and desktop.
Firemaster provides a professional service with the highest of health, safety, environmental and quality assurance standards that will enhance the good management principles and practices of our valued customers. They are proud to be serving the oil and gas industry since 1980 and have maintained a leadership role in their increasingly competitive industry. Firemaster strives to exceed the industry standards of job site and shop safety, training and equipment maintenance.

Firemaster has bases strategically located to provide immediate 24-hour emergency response in Western Canada. All Firemaster stations are on a 24/7 schedule.

For more information visit www.firemaster.ca