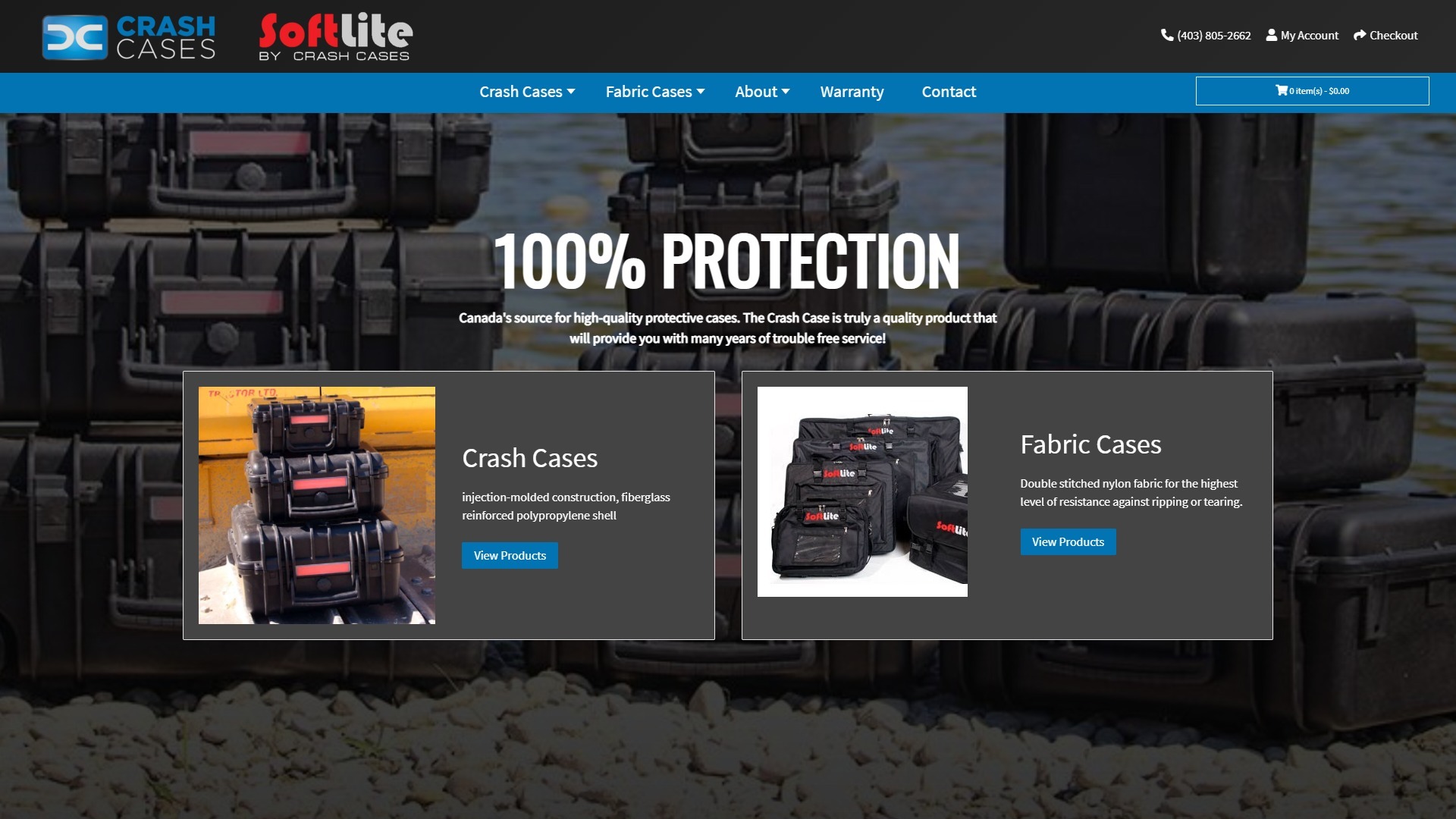 Crash Cases
chose us for their web development services, and by the looks of their website they chose right. I rest my CASE!
The Blue Ocean team greatly updated the look and feel of Crash Case's old website to something more modern. We switched them over from their Shopify account to our own custom
e-commerce component
. This saves them the never-ending monthly cost of Shopify. The team updated all their products and marketing campaigns as well. Moving forward we will be providing them all the support they require as they are now using our
premium hosting services.
100% Protection. Crash Cases is Canada's source for high-quality protective cases. They offer a variety of cases, from hard shell cases to a very unique line of heavy-duty fabric carrying cases. Crash Cases is based in Calgary, Alberta and was founded on the principle of providing high-performance cases at the best possible price.

For more information visit www.crashcases.com