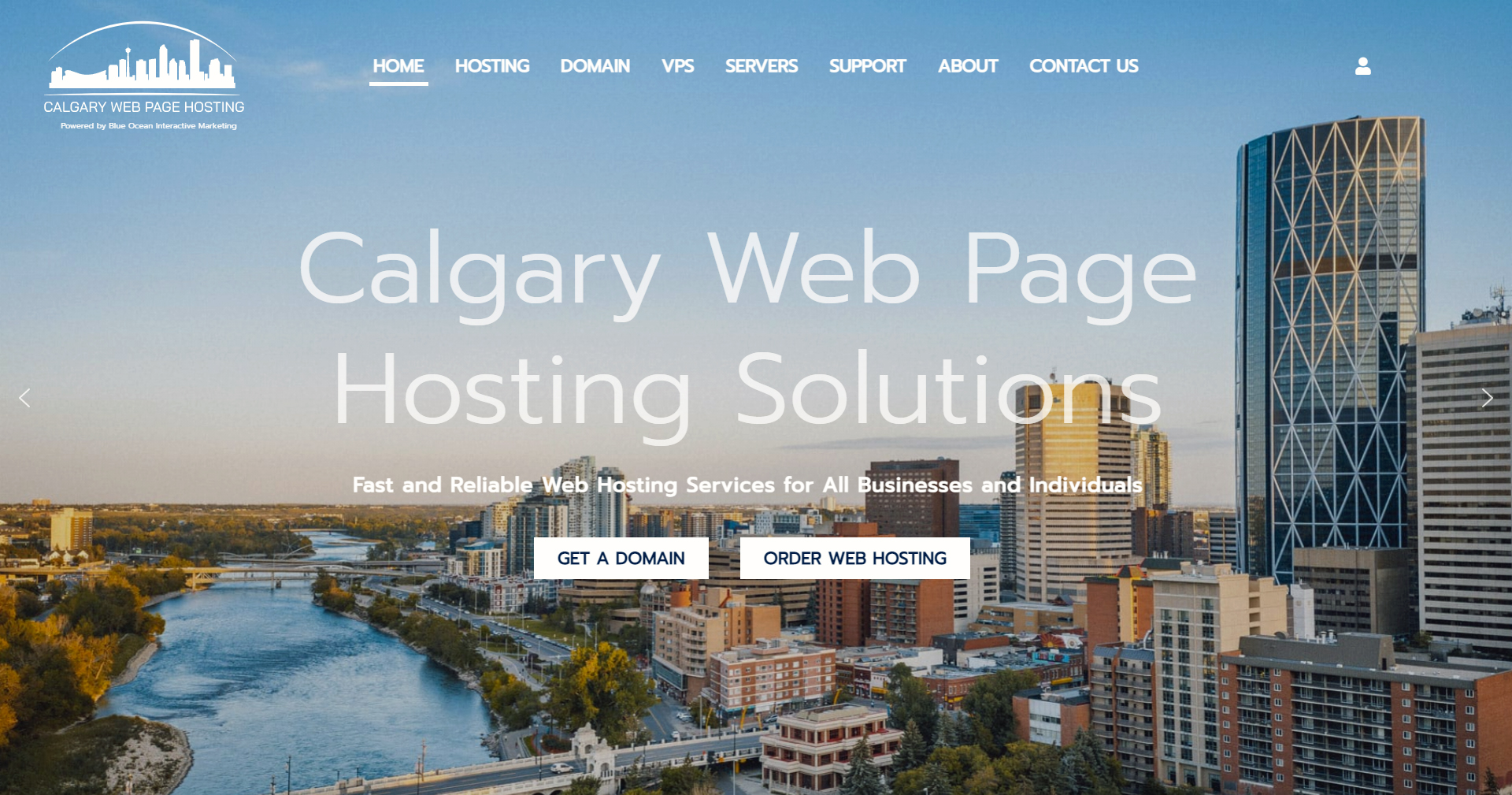 Our experienced team loves to share our wealth of knowledge with future web pioneers of the world. This year we were lucky to intern Leslie, a SAIT student looking to fulfill her practicum hours with hands-on industry experience. We tasked the eager student with supporting our re-design of calgarywebpagehosting.com, a division of Blue Ocean Interactive Marketing. This particular student blew us away with her enthusiasm, rock-solid work ethic and commitment to see the project through, long after she completed her practicum hours. Using our latest CMS and page building components, we worked closely with Leslie to provide refreshed user-interface that is easy to navigate and visually rewarding on any desktop, laptop, tablet and mobile device.
We're thankful and proud of Leslie's hard work put into this project.
Our
hosting options
offer fast and reliable services for businesses and individuals alike, with plans and support designed to help your website succeed and stand out from your competitors. Our hosting is also search engine friendly! Coupled with our expertise in website marketing and promotion that are an integral part of our products and services.
Check out Leslie's amazing work here:
calgarywebpagehosting.com