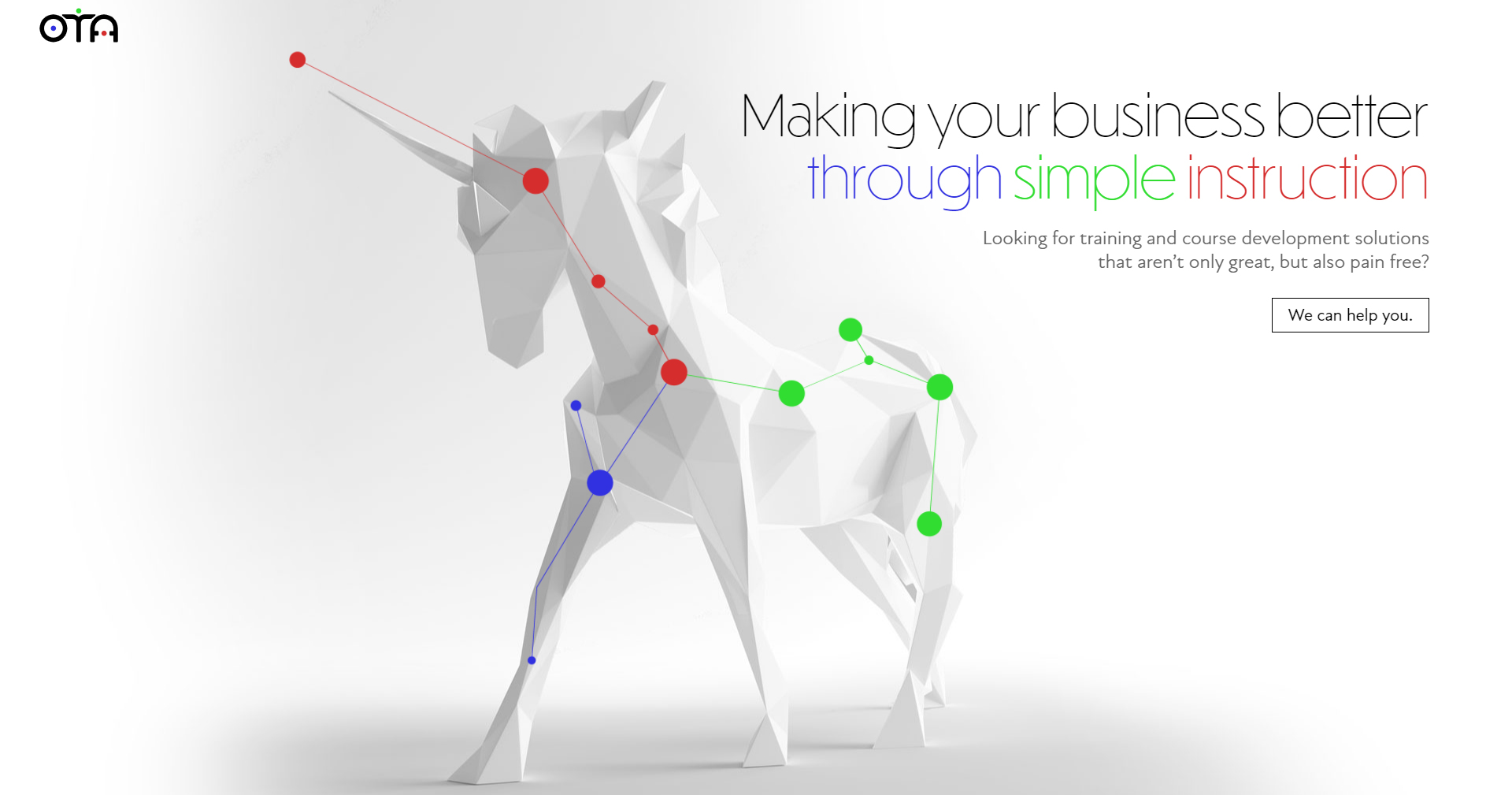 Non-traditional website navigation?
Check.
Origami unicorns?
Check.
A unique user interface?
Check.
This project for Otira was a redesign that took
Blue Ocean's
imagination on quite the ride. Their unique concept for our design team to develop a non-traditional website came to life in more ways than one, starting on
Otira.ca's
homepage. Custom graphics on the homepage subtly encourage web goers to interact via a series of pulsating points that come to life with a mouse's hover. Clicking through each pulse takes you on an adventure to learn more about Otira's digital course development solutions and services for businesses across North America. We hope you enjoy checking out this modern and fun website that utilized our latest
CMS and page-building components.
Since 2008,
Otira
has been providing instructional design and technical solutions that work.
Whether you are big, little, or somewhere in between, Otira's instructional experts can help you. Their Avengers-like team includes digital designers, videographers, technical writers, and curriculum developers. With over 20 years of instructional design experience, Lori Eberhardt, Ph.D., and her team are helping to make lives and business' better through simple instruction.

Have fun checking out their new website and learn how to make an origami unicorn here: otira.ca