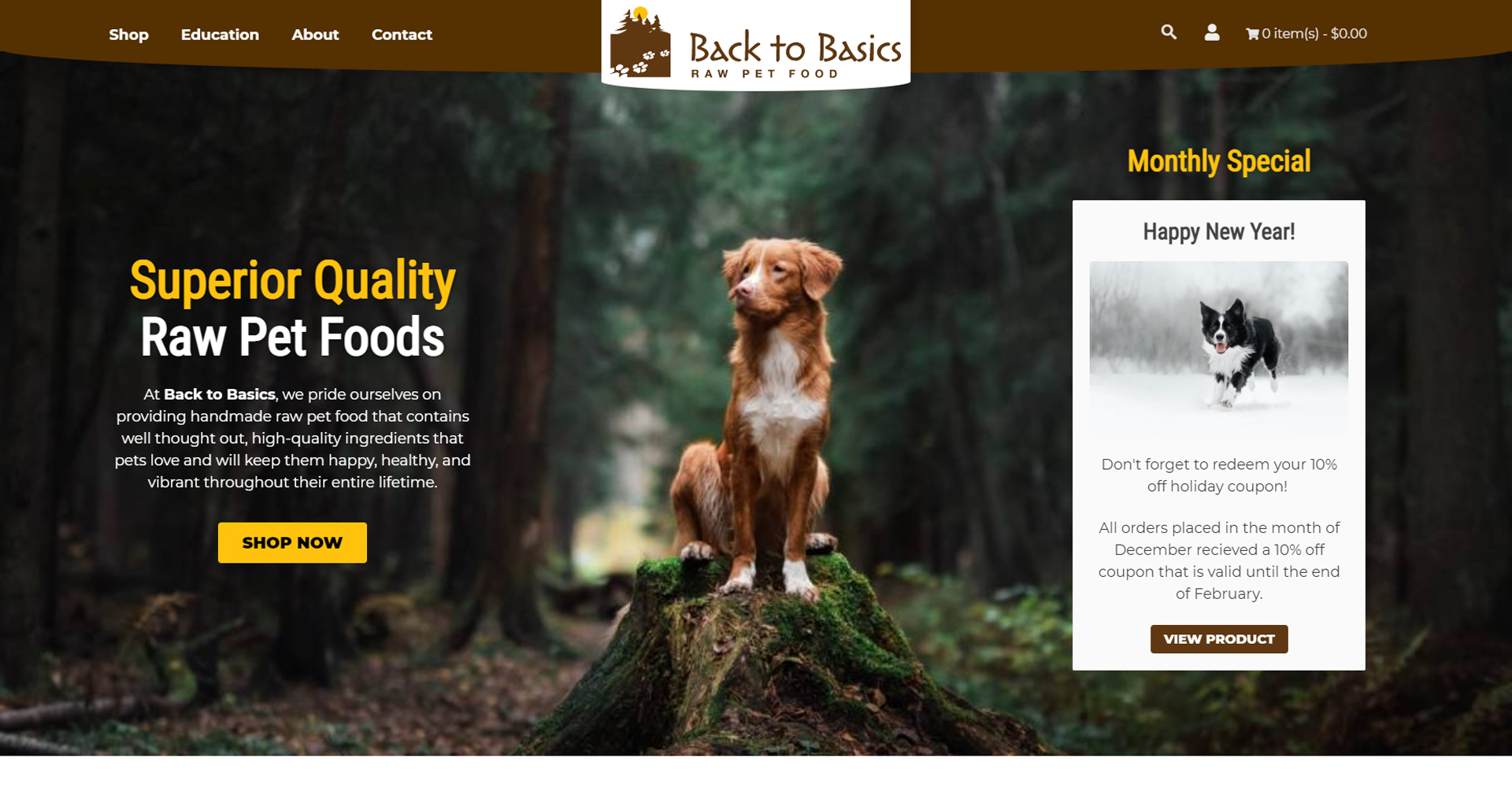 The
Blue Ocean team
has over a decade of history with Back to Basics Raw Pet Food, and we were delighted to take on their 2020 website redesign project. We accomplished a complete overhaul to the original site that provides a clean and crisp experience within an uncomplicated user interface. We also created a
custom e-commerce
system, accompanied by a fully updated Content Management System and our latest security components. If you're a pet owner, animal lover, or prefer to shop local, this new website is a MUST visit! ​
Back to Basics Raw Pet Food
is owned and operated by local dog enthusiasts Kristi Malone and Becky Borton. The goal of Back to Basics is to provide the best species-appropriate diet for your pets at an affordable price.
Back to Basics delivers high-quality raw dog and cat food right to your door and has a small retail store located in Calgary. The owners pride themselves on providing well thought out, high-quality ingredients that pets love and will keep them happy, healthy, and vibrant throughout their entire lifetime.

Visit the new website here: backtobasicsrawpetfood.com