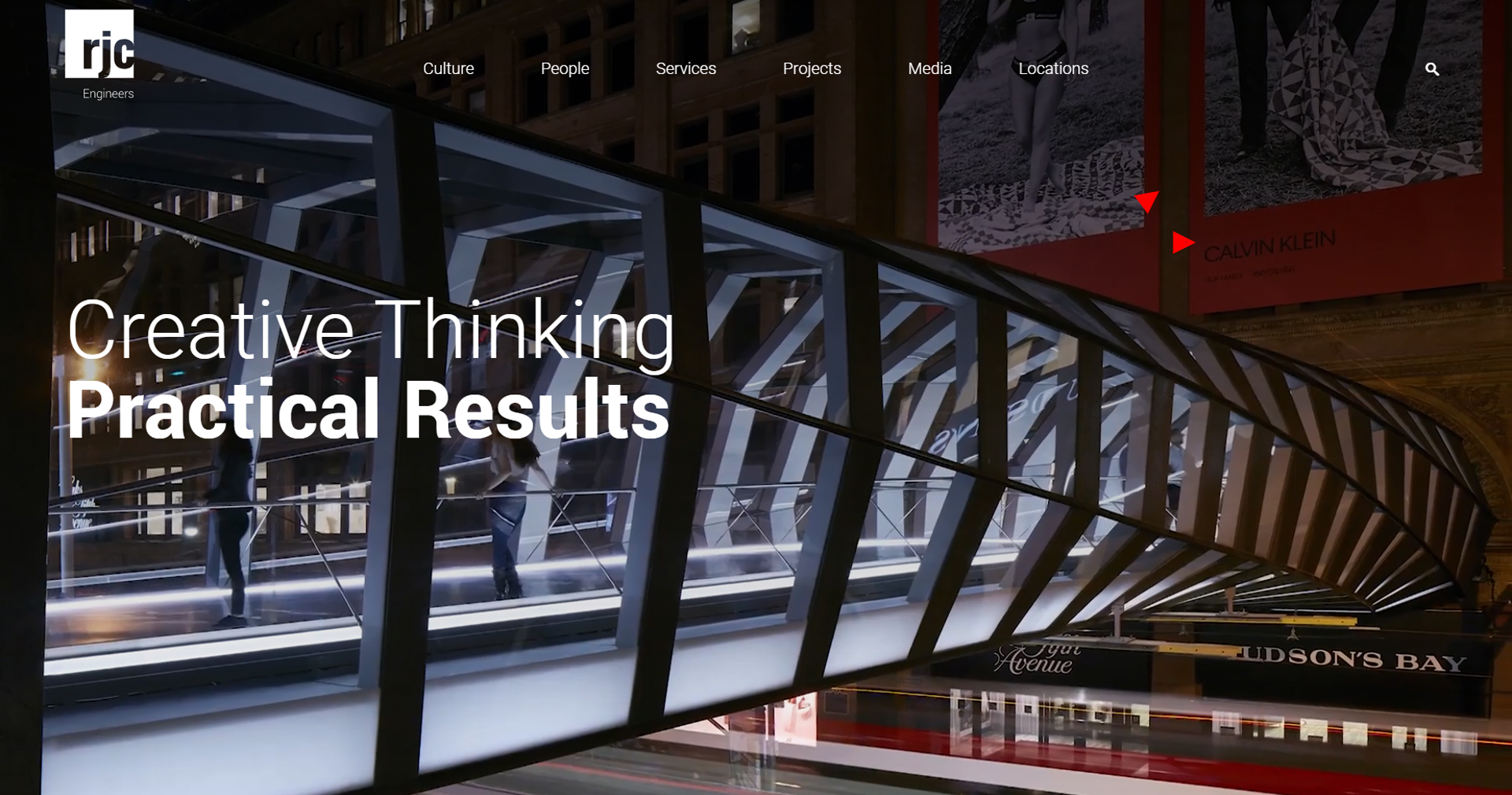 Blue Ocean's
website re-design for Canada's largest independent engineering firm can be summarized into one word.
WOW.
This visual masterpiece began its journey back in 2019 with both teams working closely throughout to ensure we encapsulated the brilliance of RJC's engineering expertise and its people. The new website leveraged OpenAsset project integration that specializes in DAM solutions for architecture, engineering and construction firms across the globe. The new website also utilized the latest and greatest version of our
Content Management System
components and security features that our clients can count on. Respected for its diversity, its thoroughness and its ability to combine the imaginative with the practical, RJC has become a landmark in itself.
RJC employs a number of Canada's pre-eminent engineers, who challenge their people to push technical boundaries and provide leadership in their fields of practice. Their staff are also active members of local, national, and international code committees and industry associations. RJC has built a legacy of pushing their practice forward and in new directions, as they continually invest in their company and people to remain a leader in the industry, with some of the best and brightest engineers and leading technical experts in Canada.
Check out the new website by clicking here: rjc.ca