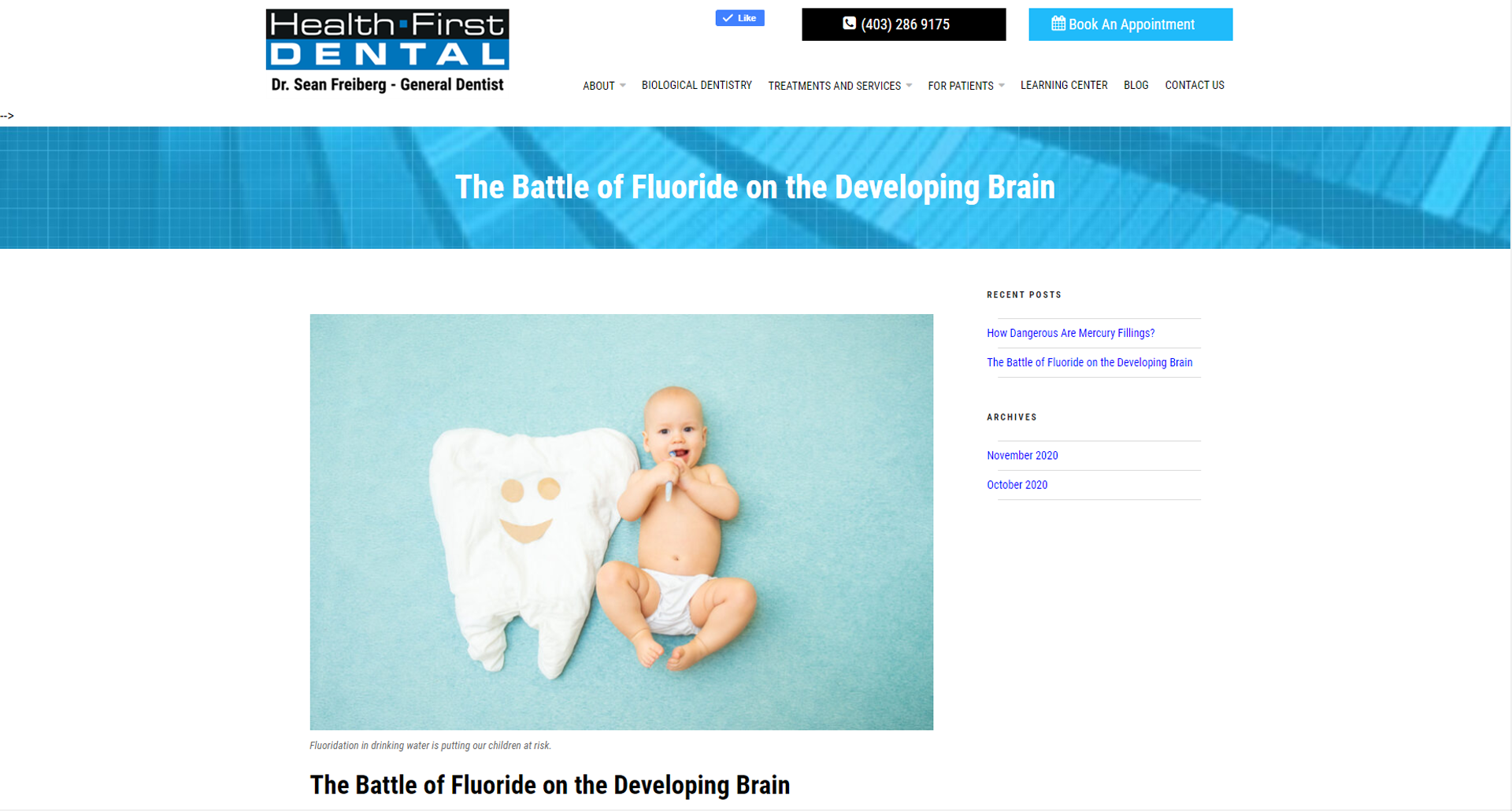 The BOIM team is applying some tried and true Search Engine Optimization (SEO) strategies to move
healthfirstdental.com
up the ranks in online search results. Their new
blog
is one of many white hat practices that get a search bots attention, ultimately delivering on more traffic, conversions, brand awareness and more.
By staying on top of search engine algorithm changes, employing best practice on-page and off-page
SEO techniques
, we can help your website shimmy to the top. Health First Dental offers
Biological Dentistry
services to the fine folks of Calgary and surrounding areas. You're probably wondering, "what is Biological Dentistry?!" Read on to find out!
Dr. Sean Freiberg and his team practice the best conventional dentistry elements while focusing on the implications oral health can have on the entire body.

At Health First Dental, their biological dentistry approach provides oral health care that is less toxic, more individualized, and environmentally friendly. Biological dentists tend to work with like-minded health care providers to assess the compatibility of dental materials, to provide nutritional support, and, if needed, to provide detoxification from the damaging effects of oral toxins.

Check out their website here healthfirstdental.com and make sure to visit their new blog!