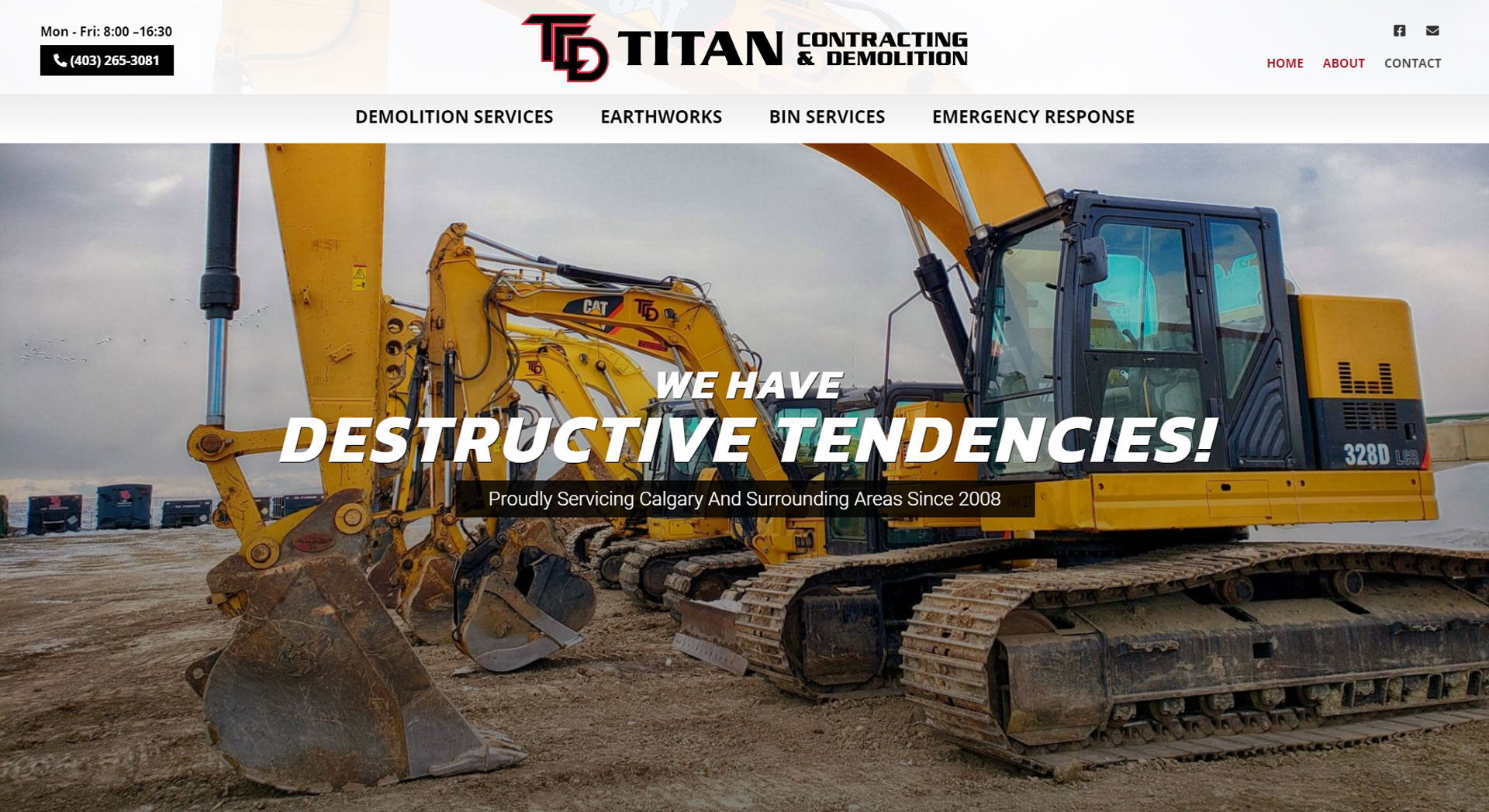 Move over, Miley...the
BOIM
team came in like a wrecking ball to deliver a complete website redesign for
Titan Contracting and Demolition Ltd.
We tackled a rebuild of the business' logo that modernized and refined Titan's branding. To showcase their expertise in the demolition industry, we also leveraged high-resolution imagery of their services and customized service vectors to match. This user-friendly interface guides customers seamlessly through Titan's four main service areas that encourage your curiosity to click for more. Through careful copywriting, Titan's original website's content was also re-worked to include industry and location-specific keywords that offer a boost to their overall SEO and website traffic.
Since its inception in April 2008, Titan Contracting and Demolition Ltd., has been offering its Demolition, Earthworks, Concrete Breaking, Specialized Shoring and Roll-off-Bin Services to customers in the Calgary area and Southern Alberta.
Titan Contracting and Demolition Ltd. has a comprehensive fleet of heavy equipment, trucks and bin services that enables them to handle varying magnitudes of projects. Titan offers selective residential demolition, highly complex engineered structural demolition, small to large scale earthworks, and various sized bins for almost any project.

Visit the new website here: titancontractingdemolition.ca and give them a follow on Facebook!