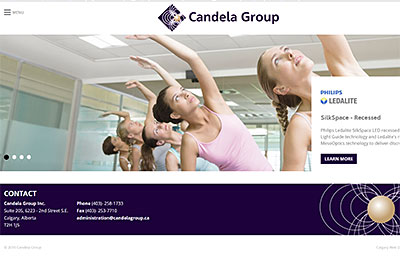 Calgary's Candela Group got in contact with our team hoping to give their outdated web design a much-needed makeover. We were happy to help and are proud to announce that their new website design is now live.
We have created a custom, responsive web design that is user-friendly and showcases the commercial and industrial lighting solutions they supply to their clients. The new website also features a gallery of past projects that Candela Group has been involved with, showing just how much they've helped to light up our city and streets.
Candela Group is a leader in Southern Alberta and the East Kootenays of British Columbia for lighting concepts and service. They provide clients with innovative lighting technologies and solutions from manufacturers who specialize in commercial, industrial and architectural lighting products.
To take a look at the new web design, you can go here: www.candelagroup.ca