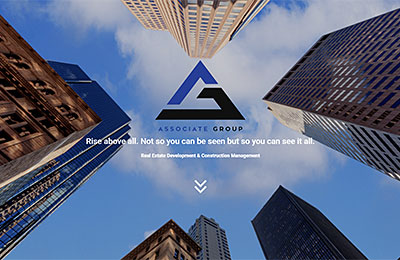 Launching their business to the online world, the team at Calgary's Associate Group contacted us to help develop the brand and also create a new web design. We're pleased to say, we've done both and that the new web design is now live for your viewing pleasure.
Our team created the logo design for the new company and following this developed a custom, responsive website design. The mobile-friendly website features high-level information about the real estate development and construction management firm.
The Associate Group team manages and develops real estate with a focus on construction, building and oilfield services. They build long-term business relationships with their clients, assisting with planning, building and construction processes.
To learn more and view the new web design, go here: www.associategroup.ca