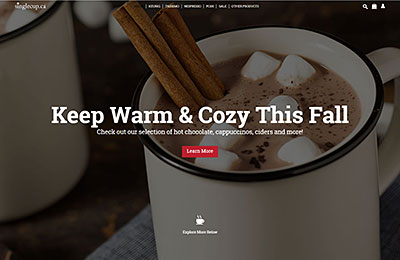 In need of a web design upgrade, the team at SingleCup.ca contacted our web development squad. We're happy to say that our caffeine-fueled team has delivered a stellar new web design for the e-commerce beverage merchants and it is now live.
Our crew has created a custom, mobile responsive web design that allows users to easily search for the coffee, tea and speciality beverage pods of their choice. Website visitors can place their orders online securely and get their selections delivered straight to their door.
Since 2008, Singlecup.ca has been a leader in the e-commerce industry with their online coffee ordering system that is user-friendly and delivers throughout Canada. Created by a family of coffee lovers, Singlecup.ca has a vast collection of coffee, teas, specialty beverages, syrups, supplies and more.
To place an order and check out the new web design, go here: www.singlecup.ca