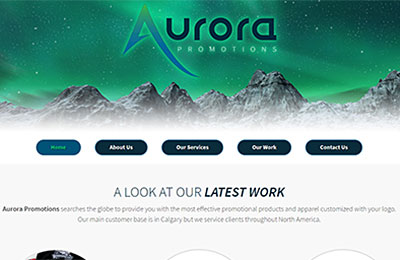 In need of a website design to get their online presence going, Calgary's Aurora Promotions contacted our web development team. We're stoked to say that their new website design is now live on the net.
We have created a custom mobile responsive website that highlights the promotional company's products and services. Our team also developed the logo design and supplied photography services to snapshot the branded swag, merchandise and marketing products made by the Aurora Promotions team.
Aurora Promotions helps their clients develop positive business relationships and raise brand awareness through the supply of branded business items, corporate gifts and more.
To learn more about their offerings and see the new site, go here: www.aurorapromotions.ca