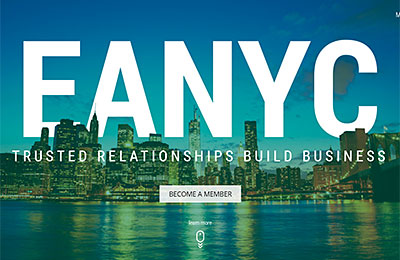 Looking to update and upgrade their website's functionality and give it a more modern feel, the New York Executives Association (EANYC) got in contact with the Web Candy/Blue Ocean Interactive Marketing team. We are happy to announce that their new mobile friendly web design is now live.
Our web development team has created a custom responsive web design that is user-friendly and highlights the benefit of membership with the EANYC. Website visitors can access the membership directory to easily search through business profiles and members. In addition, there is a secure login only area reserved for EANYC members to access pertinent business resources and information.
EANYC is comprised of leading businesses in New York City who are represented by their owners and principal executives. Members expand business opportunities for each other, sharing leads, referrals and insider industry information and news.
To learn more and view the new web design, go here: www.eanyc.com