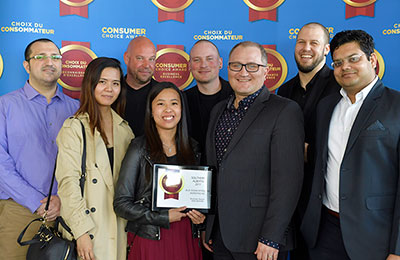 We are super stoked to announce that Web Candy (a division of Blue Ocean Interactive Marketing) has been awarded the Consumer Choice Award for Web Design in Southern Alberta for the 6th year in a row. Our team is honored and humbled by the award, as consumers make the choice of who deserves the title.
The award ceremony was held at Heritage Park's Gasoline Alley featuring a wonderful dinner, great food and drinks. We had a blast celebrating the achievement as a crew, in addition to meeting with other award recipients throughout the evening.
Each year throughout Canada, the CCA collects perceptions, expectations, and opinions about businesses from consumers. After a rigorous selection process conducted by a third party research firm, winners are selected. This process ensures only the most exceptional service providers are selected within their industry.
It is an honor to say the least. And we want to thank all of our clients who have supported us through the years.