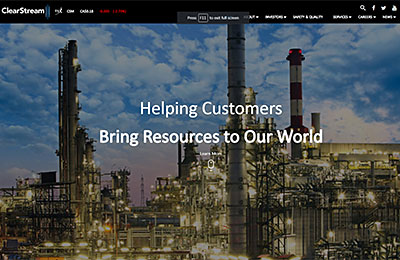 Looking to move in a clear new web design direction, the team at ClearStream Energy Services contacted us. We are stoked to announce that their new, modern website design is now live.
We have developed a custom website design that provides greater ease of use for website visitors. The mobile responsive web design clearly outlines the services provided by ClearStream Energy. We also integrated their existing careers portal and employee login areas into the fresh new web design.
ClearStream Energy Services has offices strategically located throughout Canada and over 3,000 employees that construct, transport and provide maintenance services for their clients in the energy and industrial markets each and every day. They supply unique solutions for the oil and gas, petrochemical, mining, power, agriculture, forestry, infrastructure and water treatment industries.
To learn more & view the new web design, go here: www.clearsreamenergy.ca