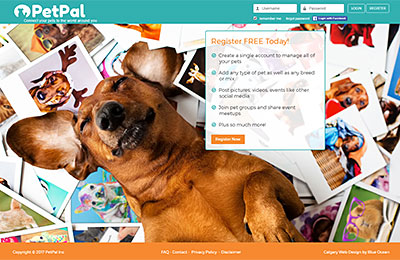 Wanting to create a place for pet owners and their pets to connect, the PetPal team got in touch with us. As many of us are pet owners ourselves, we were excited to help create a social network reserved for the furry, scaly and feathered family members many people have. The new social network and website is now live on the web.
We created the logo for PetPal and developed a custom website design. Users have the ability to create multiple profiles for their many pets from a single user account. Members can message each other privately and can post status updates, images, videos and more.
PetPal connects pets and pet owners around the globe. Users can find out about breeds they're interested in, create pet groups and share event meetups with like-minded users.
Sign up for an account today here: www.petpal.com