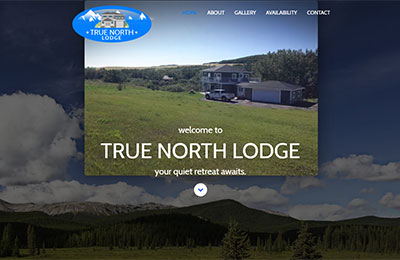 Hoping to promote their rental property online, True North Lodge contacted our web development team. We are happy to announce that the new True North Lodge web design is now live.
We have created a mobile responsive web design that scales to size on all devices in both portrait and landscape modes. The website features the property's many offerings including amenities and a photo gallery of the lodge. Users who want to book a stay at the spacious SW Calgary acreage, can do so online via Airbnb.
True North Lodge contains 6 bedrooms with living and gathering spaces on every floor. The basement boasts an array of features including a recreation room, ping pong table, and a full bar. Outside, guests can enjoy the hot tub, fire pit and large deck area.
To see the new website and book your stay, go here: www.truenorthlodgecalgary.com