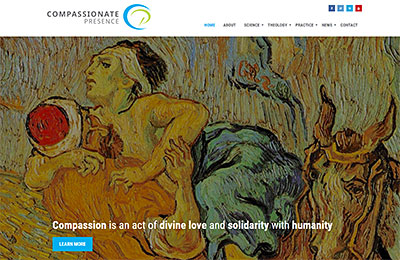 Looking to promote his recently published, Compassionate Presence: A Radical Response to Human Suffering, Dr. Rolf Nolasco got in touch with our web design team. We were up to the task and have created a new logo and web design for him.
The new website features a custom web design that is user friendly and mobile responsive. Web visitors have access to guided meditations and exercises to extend compassion within their own lives. The new logo design is also incorporated into the new website.
Compassionate Presence seeks to spread the mission of compassion through education and training, provision of resources, and access to online-based compassion cultivation practices. Founding director, Dr. Rolf Nolasco is a professor of counseling psychology at the Providence Theological Seminary.
To learn more and see the new website, go here: http://www.compassionatepresence.ca/