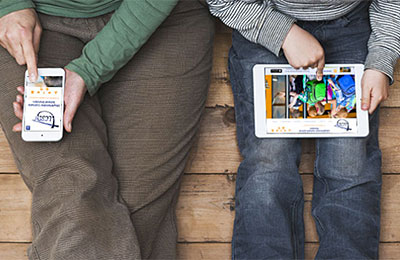 The Lloydminster Catholic School District (LCSD) now has an online swag store and new iOS app courtesy of our web development team. Earlier this year our team redesigned their website launching it in time with the start of the 2016-2017 school year. Now, we have added an e-commerce component and the app is also available for download at iTunes.
Our web programmers have created a fully functional online store that permits teachers, students, parents and alumni to purchase school-branded swag from their smartphone, tablet or desktop. In addition, parents can pay for their child's school registration fees online. The app our team has created allows the LCSD community to stay informed on the go – with updated information and notifications.
LCSD is committed to finding innovative ways to expand their educational services, while making it easier for parents, students and teachers to access the information that they need quickly and efficiently. From Kindergarten to Grade 12, LCSD nurtures the spiritual, academic, social and physical development of each student in it's care through a faith centred community.
To see the new app, click here: https://itunes.apple.com/us/app/lcsd/id1177058505?mt=8
To view the online store, you can go here: http://lcsd.ca/shop