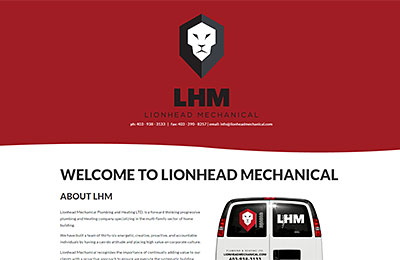 In need of a website to establish themselves on the world wide web, Calgary's Lionhead Mechanical contacted our web development team. We are happy to report that their new website is now live.
In accordance with their wishes, our web design team have created a mobile responsive one-page website for the plumbing and heating company which specializes in the multi-family home building sector. The site showcases projects that the company has completed, as well as partners they work with and their contact information is easily accessible.
Lionhead Mechanical provides superior plumbing and heating services, raising the bar on service reliability, accountability, quality and performance.
To view the new web design, you can go here: www.lionheadmechanical.com