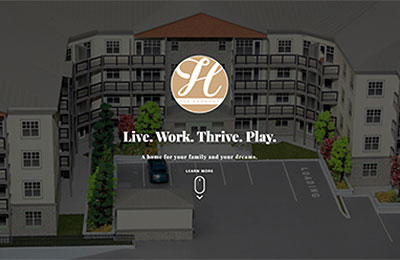 Edmonton's latest condo development, The Harmony is now on the web. P2000 Developments contacted our web design team to create a logo, website and print materials for the new building and we are happy to say that we were up to the challenge.
Our graphic designers created a logo for the new multi-family project, crafting a brand for The Harmony. In addition, we've created a responsive web design that showcases the buildings many offerings including floorplans, building features and location features. There is a contact form available for those looking to inquire about pricing and further information.
The Harmony synchronizes form and function to provide a unique investment opportunity for those looking to live in Edmonton's Baranow community. With an environmentally friendly design, beautiful quartz countertops throughout and scratch-proof flooring as built in features, the building offers exceptional value alongside extraordinary appeal.
To view available floorplans and see the new website, go here: www.theharmony.ca