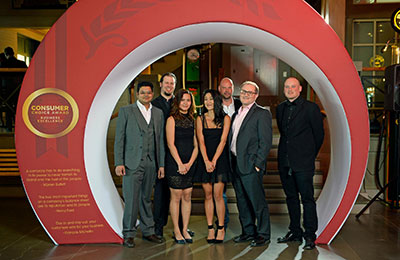 Web Candy is stoked to announce that Blue Ocean Interactive Marketing (our parent company) received the Consumer Choice Award for Web Design in Southern Alberta for the 5th year in a row.
Every year throughout Canada, CCA accumulates the opinions and perceptions of consumers and businesses to select the most outstanding service providers within their respective industry. As such, we are humbled and honored by the recognition as it reflects the consumer's choice.
This year's award dinner was hosted at Heritage Park's Gasoline Alley which features a beautiful collection of automotive nostalgia including antique gas pumps, colorful car memorabilia and vintage vehicles. Alongside delicious hors d'oeuvres and a wonderful dinner, our web development team toasted to being recognized for our efforts.
We are committed to constantly helping our clients achieve their business objectives by providing the best in online marketing services including website design, app development, and print and logo design.