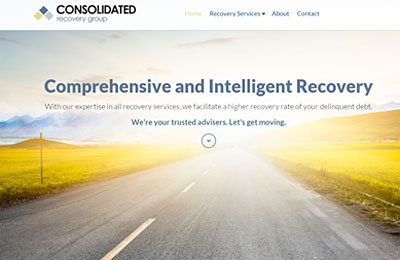 Looking to get their website redesigned, the folks at Consolidated Recovery Group got in contact with our team. We are happy to say that their new web design is live.
Creating a full screen, mobile responsive design our team developed the web design using best practice UX to ensure visitors can easily access the information they need. We developed the site using a CMS, which means that site administrators can easily edit, update and upload documents and images into the website.
Consolidated Recovery Group provides complete debt recovery services including civil enforcement and bailiff services. They provide: judgments, collections, civil enforcement, sale of land, vehicle recovery, document service, garnishment and locate services to take care of all your recovery service needs.
To view the new website, you can see it here: www.conreg.ca