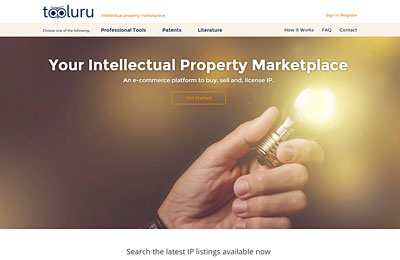 We are happy to announce that tooluru is live. We were asked by the tooluru team to help design and create an ecommerce website that lets buyers and sellers of intellectual property source and share professional tools, patents and literature online.
We designed a custom programmed site that is mobile friendly and easy to navigate. Tooluru lets users securely upload and download IP items for sale or purchase, so that they can profit from the products of their own intellectual work or leverage from the creative work of others. We also created a how-to video for first time users that walks them through the process of signing up with tooluru.
You can sell your own IP now on the website. If you have created a professional tool, model, white paper or a piece of literature you would like to put up for sale – check out tooluru.
To see the website and learn more, you can go here: www.tooluru.com