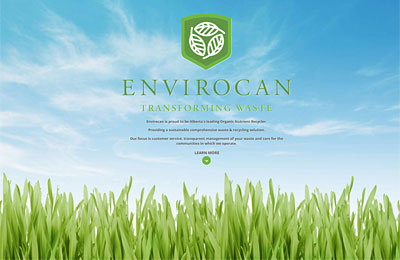 Hoping to freshen up their website, Envirocan contacted our team to give their website a design makeover. We are happy to say that the new site is live and looks great.
We built a custom site using a full screen design, making for a very attractive display across all devices. The site integrates with their social media profiles and is easy to navigate through for clients looking for support or information.
Envirocan is Alberta's leading organic nutrient recycler, providing sustainable and comprehensive waste and recycling solutions for their clients. Their aim is to implement safe and reliable waste collection and disposal options, as well as introduce additional recycling solutions into the lifestyles of fellow Albertans.
To learn more and view the full website, you may go here:
www.transformingwaste.ca