Calgary -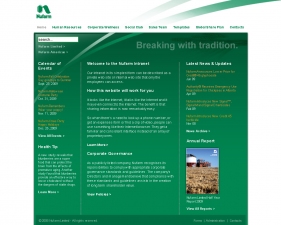 Web Candy is very excited to recently completed the Intranet project for NuFarm. Nufarm contracted out Web Candy Design Inc to design, build, create a dynamic Content Management System (CMS) for their internal staff to use.
Nufarm is not quite as new as you may think. However, after 10 years operating in Canada, Nufarm has introduced a refreshingly new way of thinking that breaks from tradition.
Note: A live demo of this is not possible due to the fact that this project is only availabe on the NuFarm internal network.