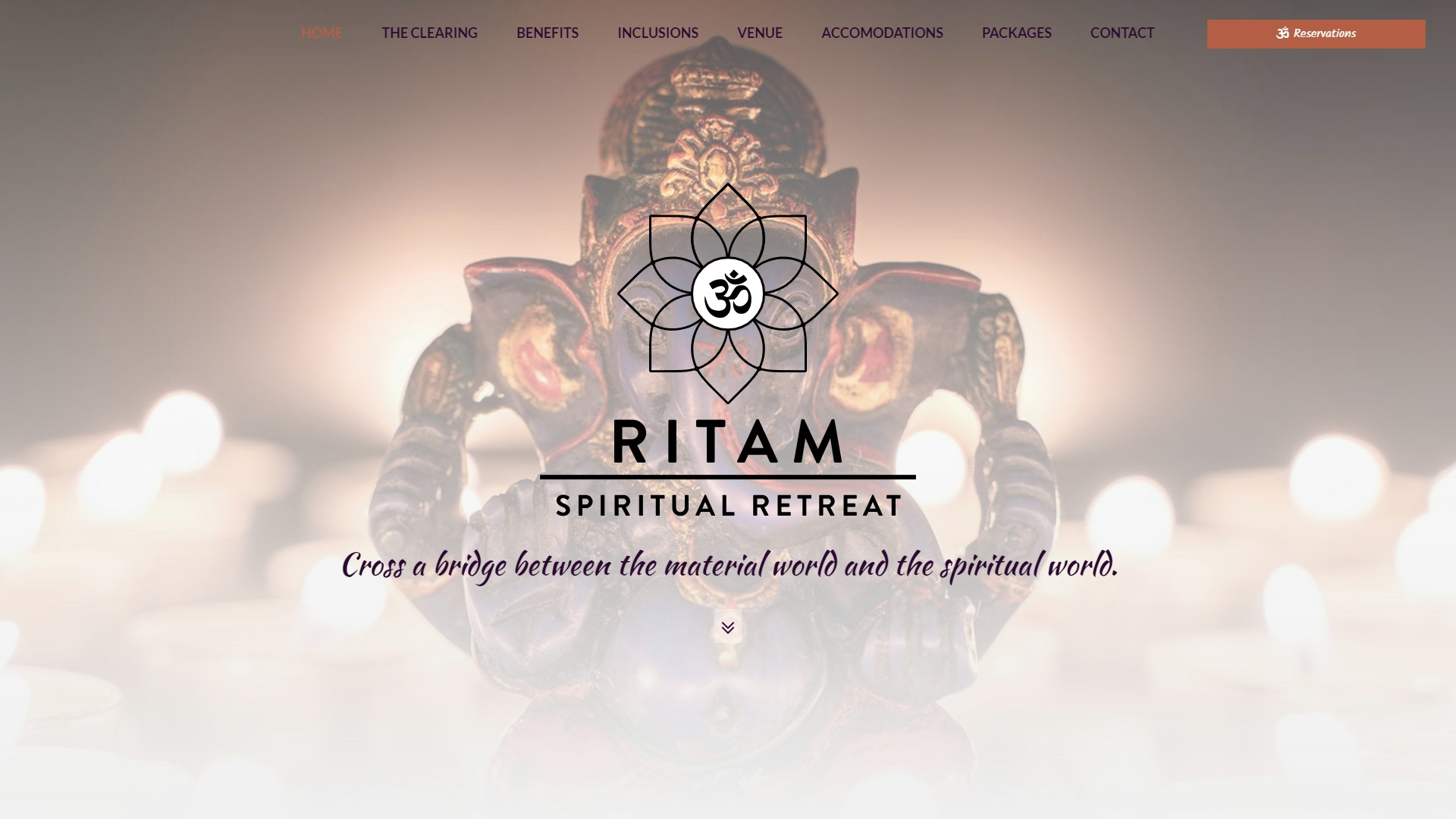 This website design by the Blue Ocean team is a scroll-through experience of pure Zen. Ritam Spiritual Retreat's online presence has finally come to life thanks to our complete copywriting services, customized online booking components, easy payment options and stunning graphics.

You won't want this one-page scroller to end as you experience each new section, designed with our latest Content Management System components. Our team takes pride in creating custom designs that businesses like Ritam can easily update and maintain - even with a strict meditation regime! Whether you're on a mobile device, tablet, laptop or desktop, you'll find your experience seamless as you scroll.

Ritam Spiritual Retreat is an oasis amidst the desert of materialism in everyday life, where all are welcomed to find rest and spiritual refreshment.
---
You'll find the country-chic Spiritual retreat is located in the rolling hills of Rocky View County, with accommodations provided by The Crossing. Guests of Ritam can expect a Retreat of refuge that provides a profound pause from the stress and toxicity of the external world. So take a drink from the spring of Nature, absorb divine energies and gift yourself the opportunity to rest and become refreshed at Ritam Spiritual Retreat.

Visit the new website here: ritamspiritualretreat.com